An interesting start to the month just got more interesting despite all the 'doom and gloom' from the main-stream media as the Pound gained over 1% in value against the Euro and over 1.5% against the US Dollar in the last 3 days. Against the Aussie Dollar, the Pound has hit its highest level since before Christmas. And against the Canadian dollar, its highest level in over 6-weeks.
And all before Wednesday's Budget announcement from Chancellor Hunt.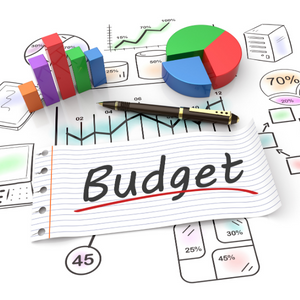 UK News
The highlights of the month to date include: –
Contrary to expectations, the UK economy not only avoided slipping into recession in January, but UK economic activity expanded in January. Mostly driven by an increase in the services sector.
One of the UKs leading think-tanks, the NIESR (National Institute for Economic and Social Research) reported last week that the UKs economic outlook has improved dramatically since the Chancellor's Autumn Statement in November. Underscoring improvements in the economy after booming tax receipts and a sharp fall in energy prices and urged the Chancellor to reverse his plans to increase Corporation tax and boost UK business. According to the NIESR figures, the Chancellor will have £166 bn of headroom to cut taxes and invest in Wednesday's Budget.
Savills, the upmarket estate agents calculated that net UK housing wealth exceeded £7 trillion for the first-time last year. With a value of £8.68 trillion at the end of 2022 and outstanding mortgage debt of £1.66 trillion. £3.34 trillion or nearly half was held by mortgage-free homeowners. However, the Nationwide reported that UK house prices fell for the 6th month in a row in February and declined on an annualized basis for the first time since the Covid-pandemic.
PM Rishi Sunak secured a deal on the Northern Ireland Protocol in a meeting with EU Commission President Ursula von der Leyen.
Bank of England (BoE) Governor Andrew Bailey said "Nothing has been decided in terms of UK interest rates rising again". They meet again on the 23rd of March. The money markets are pricing in a 15% chance of no rate rise in March.
Latest News
The FCA (Financial Conduct Authority) the UK regulator are concerned that 85% of crypto firms fail to meet minimum regulatory standards. As a result, the Nationwide has banned all credit card crypto exchange payments. The HSBC have limited crypto currency spending as consumer risk fears grow. The moves come after Santander introduced limits on the amounts customers could transfer to crypto exchanges in November 2022. NatWest introduced restrictions in 2021. Lloyds blocked crypto transactions via its credit cards in 2018.
The value of Bitcoin fell by nearly 8% on Friday to below $20,000, a near two month low.
The cryptocurrency market saw more than USD $70 billion wiped off its value over the course of 24 hours.
Another factor weighing on crypto prices is the collapse of Silvergate Capital, a major lender to the crypto industry. Silvergate said Wednesday it is winding down operations and liquidating its bank.
Global stock markets had a rough end to last week after SVB Financial Group, based in the Silicon Valley, California specialising in venture capital financing, announced a stock offering and offloaded securities to raise much-needed cash amid falling deposits last Thursday. Its share price fell by over 60% to their lowest level since 2016 on the announcement of a USD $1.75 bn share sale on Wednesday in a bid to shore up its balance sheet and plug a $1.8 bn hole caused by the sale of a $21 bn loss-making bond portfolio. Then on Friday, it was announced that Silicon Valley Bank's attempts to raise capital have failed and SVB Financial, parent of Silicon Valley Bank, is in talks to sell itself.
SVB is the second biggest bank failure in the USA since 2001.
The bank has a UK arm, SVB UK but its unclear at the moment how affected this is by recent events. After more than a decade of all-time record low interest rates, with interest rates now up at levels last seen 2007 in the USA, 2008 in the EU and 2009 in the UK, there was always going to be a 'chickens coming home to roost' moment when zombie companies and banks who only survived because of the ultra-low interest rates all of a sudden fall over.
I do not expect SVB to be the last of this unfolding story.
Millions, billions, and trillions
Its quite normal when reading the financial press these days to see figures expressed in millions, billions and trillions. I think its worth noting the dramatic difference between these figures.
A million seconds equals 12 days.
A billion seconds equals 31 years.
A trillion seconds equals 31,688 years.
The Cosmos Offer
Of course, currency market volatility can bring trouble but with careful monitoring can also bring opportunity.
At Cosmos, we provide our clients with a relationship not a transaction-based service.
We are pro-active not reactive.
We offer local collection accounts in the USA, Canada, the EU and the UK saving clients further time and money with their transfers.
Cosmos Currency Exchange has won multiple awards for its customer service and pro-active approach.
Please call 0044 (0)300 124 6409 or click here to email us to discuss your individual currency requirements.
This week's quote
is from Alphonse Karr
"We can complain because rose bushes have thorns or rejoice because thorns have roses."