Business Owner Case Studies
Case Study One - Adige Radiators Ltd (Volkan Ozer)
Adige Radiators is a London-based business set up in 2006. They specialise in the wholesale of hardware, plumbing and heating equipment, supplies and its retail sale via mail order houses or the internet.
http://www.adigeradiators.com/
Volkan, known to everyone as Vinnie, is one of the 3-founding Company directors and my main point of contact within the company.
The company imports from a variety of countries including China, Turkey and Poland using a diverse number of currencies including; GBP, USD, EUR, PLZ and TRY to pay their suppliers.
In addition to the normal Cosmos services (including highly competitive, fully inclusive exchange rates, rate monitoring to alert clients to opportunities in the currency markets, and local collection accounts).
Adige also uses the Cosmos 24/7 trading platform, so even out-of-hours they can contract and purchase the currency they need at an agreed set spread from the interbank market, upload beneficiary bank account details, upload copy invoice for compliance and, with prompt payment via free of charge online banking on their part.
Their trades are always available to settle on a same-day transfer basis, allowing them to negotiate the finest payment terms for themselves.
Case Study Two - P J WISEMAN LIMITED / Gemma Harling
P J Wiseman is a business first established in 2000 that is now part of the M K Morse Group.
They are a North Yorkshire-based company specialising in the sale of machinery, industrial equipment, ships and aircraft and the wholesale of machine tools.
They both import and export abroad, mainly with the EU and USA.
The company has GBP, EUR and USD bank accounts based in the UK and in the past has used banks and mainstream brokers to assist with their currency exchange transfers, both when paying suppliers and receiving currency funds from clients.
By using Cosmos, Gemma knows I will alert her to opportunities as they arise, offer highly competitive, fully inclusive exchange rates and help her marketing by offering her clients in the USA the use of a USD collection account in New York and the clients based in the EU the use of a local EUR collection account based in Amsterdam, Netherlands. Very useful in these post-Brexit days.
Case Study Three - Cantab Software Limited
I first met Kevin Reid socially as we are fellow members of the Cornwall Astronomy Society.
Kevin is the sole Director of Cantab Software Limited, a UK company he set up in 1996. He is also the Director – Information Technology for a US company, Intervent Health and gets paid in USD.
Over the years, Kevin has used banks and various brokerages to repatriate his funds back to the UK with varying degrees of cost and ease of use.
Cosmos was able to simplify matters and save the client both time and money as we hold USD client safeguarding accounts both in the UK and in the USA so that when Cantab bill Intervent Health, Intervent can simply pay Cantab in USD via online banking transferring using the local US ACH payment system to a clients collection account Cosmos has opened for in New York and/or any USD funds Cantab has in its USD accounts based both in the USA and UK can be sent by local online banking transfer. This not only speeds up the bank transfers but saves the client on any additional banking costs.
Like with all clients, Cosmos will monitor the currency markets for Cantab to alert Kevin to opportunities as they arise. From start to finish, in 99% of cases, Kevin receives the converted GBP funds into his GBP account on the same day the payments start off in USD in the USD account of Intervent Health.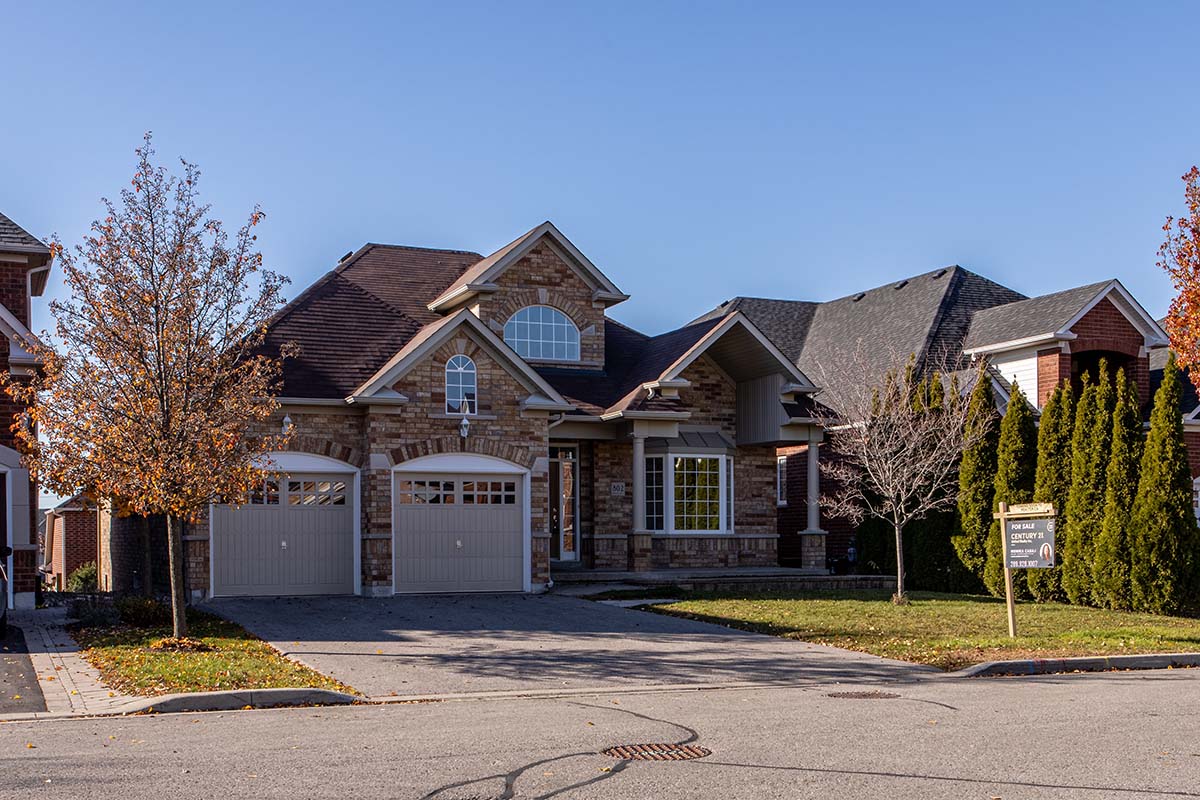 Case Study Four - Heather Lewis-Pryor
I have known Heather for more years than I care to remember helping her fund the purchase of a US residential property investment portfolio and their servicing costs. We kept in touch and then in 2021, she advised me that she was selling up entirely in the States and whether I could help her repatriate her funds back to the UK.
The registration process for a personal client consists of a 90-second online registration application form and, if like Heather, you are on the electoral roll and lived at the same address for over 3-years, chances are, like her, we can do our ID and address checks electronically and will not even need back up documents. Even when we do, they rarely get more complicated than a colour copy of the photo page of your passport for ID and a less than 90-day-old bank statement or utility bill to confirm you at the address you register under.
As Heather was back in the UK at the time, and with the Covid pandemic travel restrictions making it impossible for Heather to travel out to the USA to personally instruct her local bank there to wire her USD funds to Cosmos for conversion into GBP; we simplified matters by accepting the funds third party directly in from Heather's closing agent. Our compliance requirements were straightforward (a copy of the property sale contact and details of the closing agent).
Post-completion on the sale of her US property assets, the funds were duly received in our client-safeguarding USD bank account and safely held there whilst we monitored the markets until Heather's target exchange rate was reached and exceeded.
With Cosmos, all client funds are held in fully segregated bank accounts in full accordance with FCA rules and regulations. These accounts are also non-interest bearing, so we do not earn out of client funds meaning there is no ulterior motive when we suggest the client might want to consider waiting for a positive market movement.
Case Study Five - Malcolm Gammons
I have known Malcolm for more years than I care to remember, for both his personal and his business (https://www.ukmgparts.com/) currency transfers.
He has kindly followed me from brokerage to brokerage and then onto Cosmos when I set it up in 2020. Malcolm is an avid car nut and alerted me in April 2021 that he found his next 'baby', a 1965 Jaguar E-type in the USA, in good order but needed a repaint and, because of lockdown restrictions, a price had been agreed but Malcolm had until August to complete the purchase.
Cosmos duly added Malcolm's GBP to USD requirement to our 'rate-watcher' list and alerted him in June that the pound had reached a 38-month high against the dollar. Whilst Malcolm liked the exchange rate, he did not need the funds for another 2 months.
The Cosmos solution?
For Malcolm to enter a forward and not a spot contract. This meant Malcolm could lock in the excellent exchange rate that was available at the time but not tie up his personal cash flow for 2- months as a forward contract only needs a 10% security deposit to secure. Malcolm could and did then keep 90% of his funds in the Building Society earning interest for another 2 months. In August, the repaint was complete and the car was ready to ship 'across the pond' to the UK. Malcolm duly sent in the 90% balance by online banking to save on unnecessary bank transfer fees and, in accordance with his instructions, we released the USD funds bought back in June on his behalf at the then 38-month high direct to the seller.
Funds arrived on the same day of transfer and a week later, Malcolm took possession of his new 'baby'. If he had done the conventional thing and gone to the bank in August when the funds were required, the same amount of dollars would have cost him nearly an extra £4k due to the pound's 4-cent fall against the dollar between June and August.
Case Study Six - Roger & Jennie Hottot
Roger and his brother Edward set up Hottot Transport Ltd back in 1963. The company is still going strong and in family hands, although both Roger and Edward are long retired. 
Roger and Jennie's three children all emigrated to Australia and, until this year, they shared their retirement time between both countries. I have helped them move funds between the UK and Australia as and when needed over the years. Edward has a holiday home in Spain that I'd also help him with. 
Roger has always been fit and active, but in the last few years he has needed surgery and has had a few health scares, so they decided to sell up completely in the UK and move, lock, stock, and barrel down under in 2021. 
This involved liquidated savings, pensions and selling their UK residence, so funds came in at different times. With the very high property prices in NSW, where their children and grandchildren are based, it was imperative to maximise their return. At the time they advised me of their decision, GBP to AUD exchange rates were around the 1.75 level. They made their calculations on 1.80. As funds became available over a period of months, Cosmos carefully monitored the markets and managed to trade at an average rate of 1.8168 for these clients. On their budget (more than £1.25M) this gave them an extra AUD $21,000 over their target rate and a whopping $84,000 more than when we first started collecting their funds on account in preparation.
Case Study Seven - Tony Yaskin
Tony served in the US Air Force rising to the rank of Lt Col. He is now happily retired and living in the Somerset countryside.
Before using Cosmos, Tony had the monthly hassle and cost of repatriating his US Air Force pension back to the UK. He tried various banks and online payment systems, but each was fraught with excess costs and time delays and because their systems are fully automated, Tony had no control over the timing of his monthly US Dollar to Pound transfers.
With Cosmos, after a quick and easy registration process, Tony obtained access to a US Dollar collection account in New York. This enabled him to simply transfer his monthly USD funds free of charge online to our clients USD collection account.
At Cosmos we monitor the currency markets for our clients to alert them to opportunities in the markets when the exchange rate is favourable so clients can maximise their return from each transaction.
Recently, due to an unforeseen family crisis, Tim, Tony's potato farming son in New Zealand needed financial help.
Despite the extreme market volatility in recent times, with careful analysis Cosmos was able to secure the best pound to New Zealand Dollar exchange rate for over 7 months for Tony, maximising his financial assistance to Tim.
Let's talk about how we can help you with your currency needs.